Misty is back with 2 awesome new kits!!
First up is All American: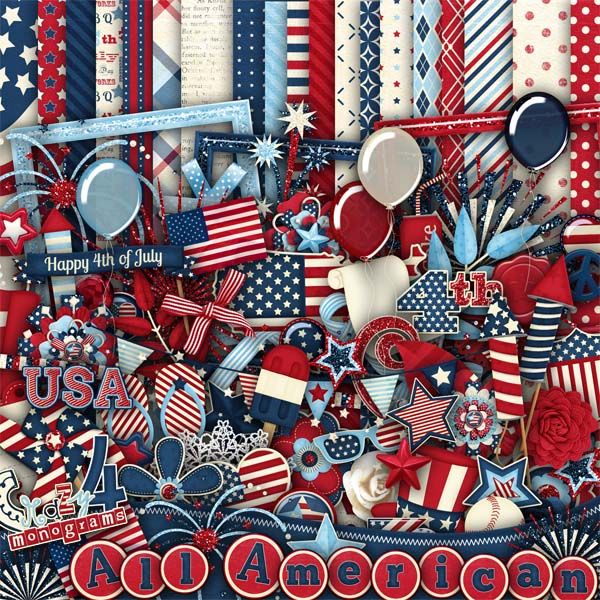 Isn't it perfect for your 4th of July photos? I can't wait to sit down and play with it, personally!!!
And the next new kit is one I've been waiting for Misty to finish because it's just so FUN!!!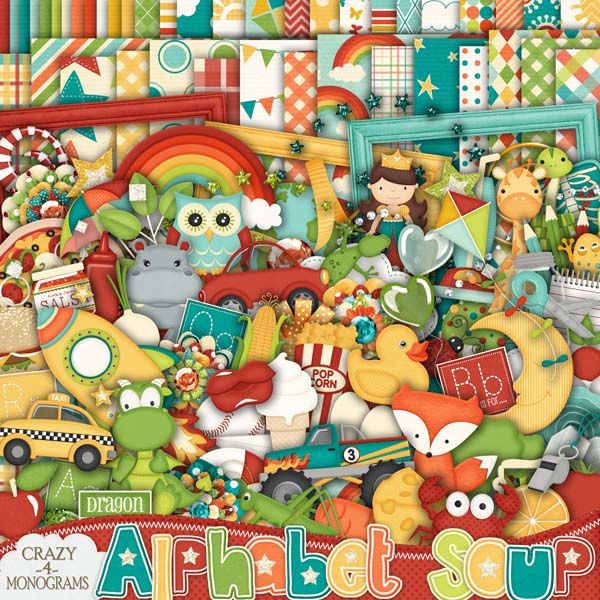 Isn't it awesome? Of course both kits have all kinds of extras so be sure to check them out and the bundles too!!
... And because Misty is super awesome, she has a new Brag Book Series for Alphabet Soup
Love it, don't you? Can't wait to see the rest of this fun series!!!