Hi all!
Sorry for the long absence. It's been a crazy time for Misty (and honestly myself too!)
For those who asked about the Alphabet Soup Brag Books, Misty is going to try to finish that series out, but the files got corrupted when her computer crashed so she is having to start from scratch.
Anyway, she has a new kit in store, Brainiac!!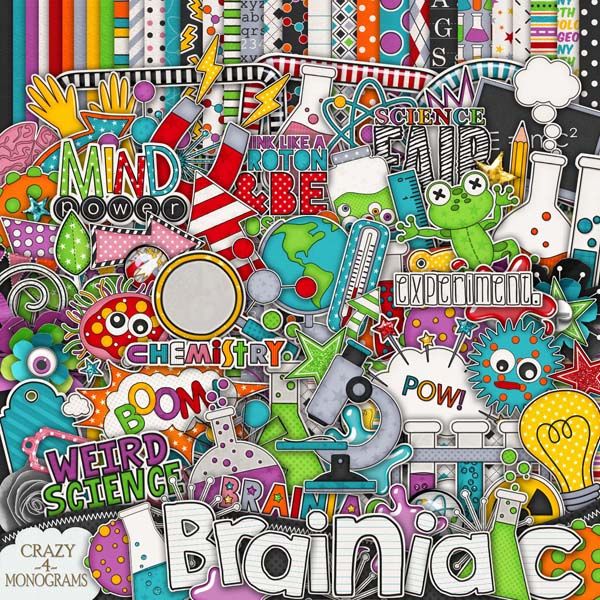 Isn't it awesome?? And you have a freebie too!
My oldest son starts a new school this year (Intermediate) and I can't wait to use this kit to scrap his adventures!!